Price winners Hall of Fame 2020
The first icons to take their place in the Hall of Fame were John Whitaker and Rolf-Göran Bengtsson from the world of showjumping, Louise Nathhorst as the first and so far only Swedish World Cup winner and the initiators Liz and Lasse Parmler (posthumously awarded). As the first unforgettable four-legged heroes, Milton and Walk on Top took their places in the Hall of Fame. Find out more about the 2019 prize winners here. 
This year, the audience, fans and interested parties have been able to nominate potential candidates for the Hall of Fame in the various categories. This year's jury for the Hall of Fame includes Cecilia Lönnell, Wiveka Lundh, Micka Wallin and Ruth Börjesson, a quartet that has meant a lot to the Gothenburg Horse Show for many years.
Elected to the Hall of Fame in 2020 are:
Showjumping riders: Hugo Simon
Dressage rider: Isabell Werth
Personality: Jan Fristedt
Showjumping horse: H&M Butterfly Flip
Dressage horse: Briar 
Hugo Simon
Hugo Simon is one of the absolute greatest riders in the early history of the Gothenburg Horse Show. When he won the World Cup Final in showjumping in 1979 on his 10-year-old chestnut Gladstone (Hanoverian gelding 164 cm born in 1969 Goetz-Weingau) Hugo Simon was 36 years old. That year Hugo Simon had a great weekend in Gothenburg with victory in the big Grand Prix class the Gothenburg Trophy on the Saturday, as well as overall World Cup winner. It was the first of many visits to Gothenburg for Hugo Simon with several different horses.
As a rider, Hugo Simon quickly became popular with the Gothenburg audience, who often greeted him with banners and cheers. In 1996, Hugo Simon took his third World Cup title, and his second in Gothenburg, and became historic as the first rider with three victories. The gelding E.T. FRH later became world famous for being cloned in 2005 and the clone's first offspring were born in 2010.   Hugo Simon also competed internationally well into old age and did not retire from international competitions until October 2016. In March 2017, at the age of 75, he announced that it was now time to bow out of competitive showjumping. He has come to Gothenburg on many occasions, not least as a trainer for a number of riders. Hugo Simon is legendary for his incredible competitive spirit together with his horses, short in stature but with a big personality. Now he will forever be a part of the Gothenburg Horse Show through his place among the legends in the Hall of Fame. 
Final results in Gothenburg
1997 World Cup winner on E.T FRH
1991 Qualified for the World Cup Final with Amaretto, 23rd place
1988 Qualified for the World Cup Final with Winzer, 20th place
1986 Sixth place in the World Cup Final with The Freak 1984 Qualified for the World Cup Final with The Freak, 22nd place
1982 On the podium in third place in the World Cup Final on Gladstone
1979 World Cup winner on Gladstone and winner of the Gothenburg Trophy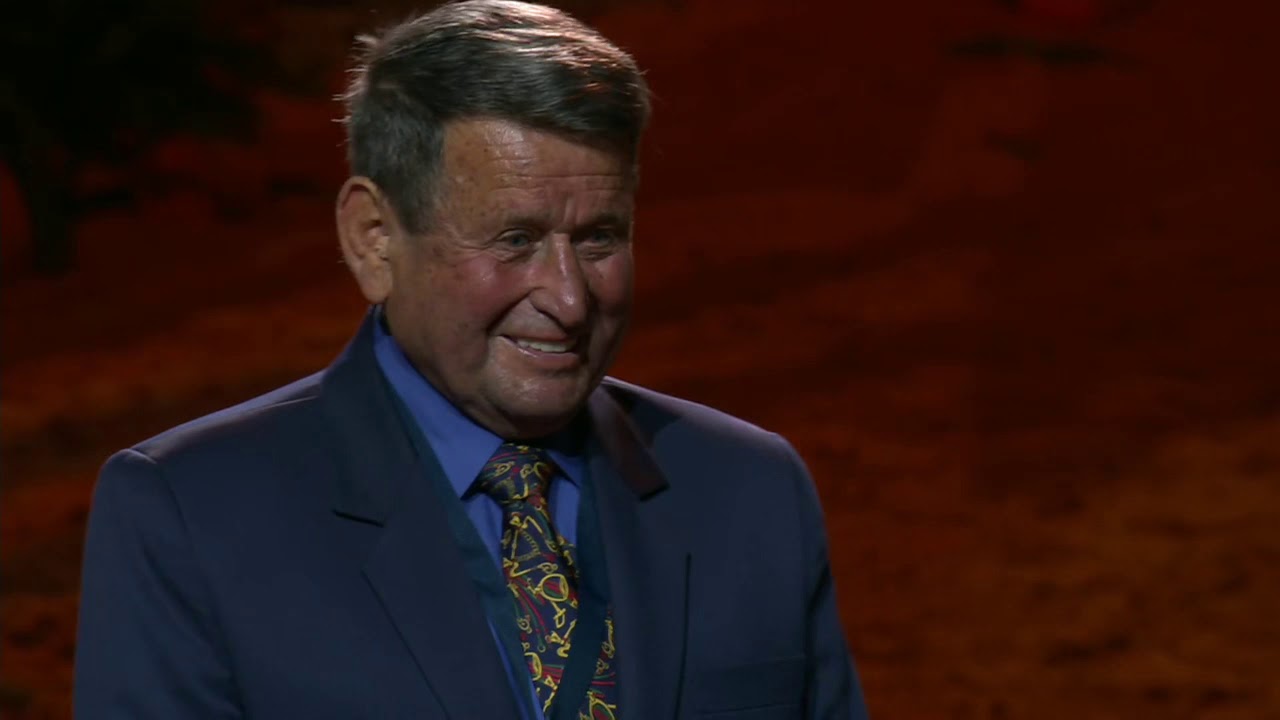 Isabell Werth
Few riders are as familiar with the development of the Dressage World Cup as Isabell Werth, from its humble beginnings to the major, prestigious tour that it is today. She was not even 23 years old when she claimed her first World Cup victory in 1992 with Fabienne, in Gothenburg. Since then, Isabell Werth has been the dressage queen, streets ahead of all the others, with as many as three horses in the top 10 of the FEI international ranking, and this has been the case since 2017. At the time, the horses were Weihegold OLD, Emilio and Don Johnson FRH – recently retired, and Bella Rose who has now taken over. 
Isabell Werth's career has gone from strength to strength, as well as making a few detours along the way. Her hallmark is to always ride horses she has trained herself and brought up through the classes. When referring to her little black beauty Weihegold OLD, Isabell said: "Once in a lifetime, all riders should experience a Weihe, a horse who is always happy, wants to work and who constantly asks, what should we do now?".  
Final results in Gothenburg 
2019 Victory in the World Cup Final with Weihegold OLD
2018 Second place in the World Cup qualifier with Emilio
2017 Two individual golds and one team gold at the European Championships at Ullevi with Weihegold OLD
2017 Victory in the World Cup qualifier with Emilio
2015 Second place in the World Cup qualifier with El Santo NRW
2013 Fifth place in the World Cup Final with Don Johnson FRH
2011 Third place in the World Cup qualifier with Warum Nicht FRH
2010 Seventh place in the World Cup qualifier with El Santo NRW
2003 Fourth place in the World Cup Final with Anthony FRH
1992 First World Cup victory with Fabienne
Jan Fristedt
After four decades as a commentator at Scandinavium and other major Swedish competitions, Jan Fristedt is undoubtedly the most well-known voice in Swedish equestrian circles. His characteristic voice creates a pleasant atmosphere at all international competitions around Sweden and has done so for many years. The voice that both conveys the mood, excites the audience and lifts the performance of horses and riders alike is so familiar that he is an institution for all equestrian fans. At Scandinavium, he finally hung up his mic in 2012, after being the competition's regular commentator since its inception in 1977. With his many central roles within Svenska Ridsportförbundet, including being responsible for Strömsholm, sporting director and general secretary and member of the nomination committee, Jan Fristedt is one of the key figures in Swedish equestrian sports. He was also team leader for the Swedish equestrian team during several European Championships, World Championships – and two Olympics: Barcelona 1992 and Atlanta 1996. Horses have always had a place in his life. During the 60s and early 70s, Jan Fristedt participated in showjumping competitions and he has worked with most disciplines.
Some milestones in Jan Fristedt's career
1960–1972. He did his military service in the K4 cavalry regiment in Umeå He graduated as an officer at Krigsskolan (the War School) in 1965, and was appointed Second Lieutenant at the Norrland Dragoon Regiment the same year. He served there until 1972 and was promoted to Major.
1972–1980. He was Deputy Secretary General of Svenska Ridsportförbundet. 1980-1988. He was head of the riding school Strömsholm in Västmanland, where he had previously studied. The school is Svenska Ridsportförbundet's educational facility and, together with Flyinge and Wången, one of the Equine Industry's national facilities.
1988–2000. Sporting director of Svenska Ridsportförbundet. He was involved in the preparations prior to the FEI World Equestrian Games in Stockholm in 1990 where he worked as a commentator.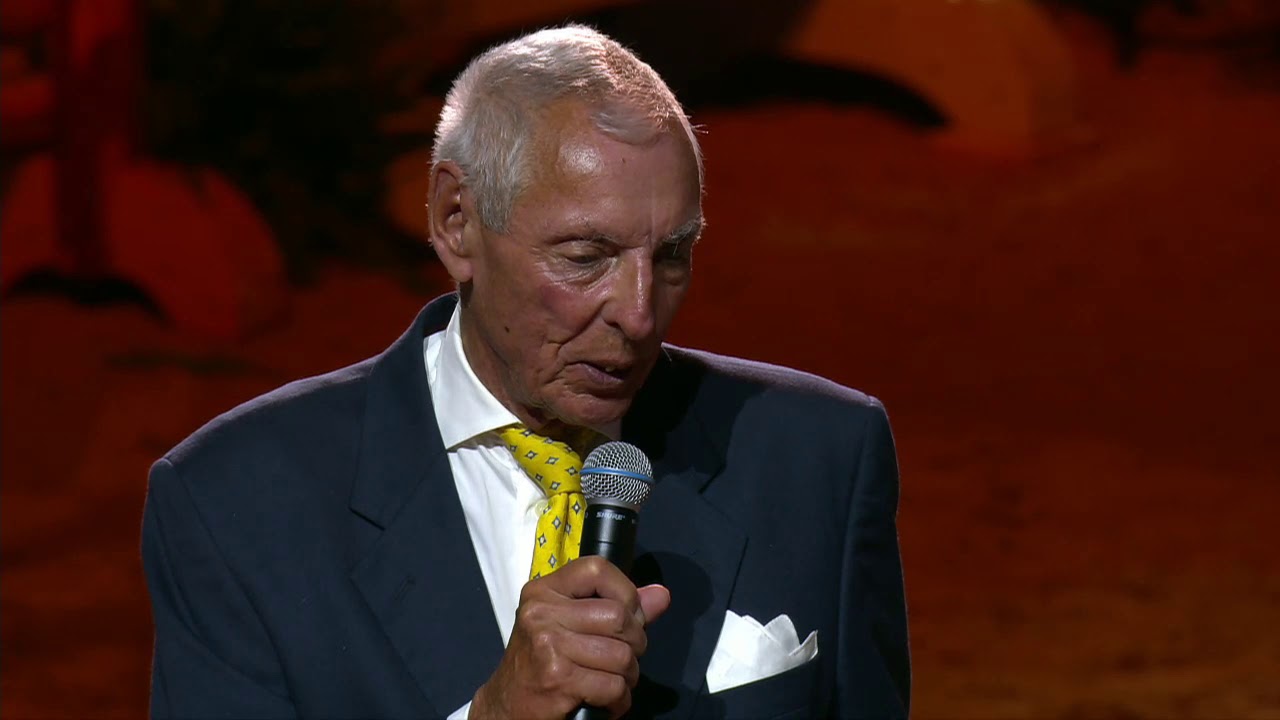 Butterfly Flip – The entire country's "Flippan"
This year's showjumping horse to be elected to the Gothenburg Horse Show Hall of Fame is Butterfly Flip or Flippan as she was called by fans around the country. Flippan competed for ten years in a row at Scandinavium together with her rider Malin Baryard-Johnson. The partnership between Butterfly Flip and Malin Baryard-Johnson was such that it captured the very essence of what horse enthusiasts around the country can recognize – togetherness and love. They competed together for more than a decade internationally and helped Sweden take home the Olympic team silver medal at the 2004 Athens Olympics. Individually, they made the unparalleled achievement of reaching the World Cup final no less than five times between 2002 and 2008. Malin and Flippan showed tremendous stamina and fighting spirit.  Kristina Larsson bred Butterfly Flip (74) (SWB mare born 1991 to Robin Z - Moderne xx) and owned her throughout her competitive career and for several years in the breeding box. In Sweden, Flippan had three foals and her first, Flip's Little Sparrow, has had great success and a World Cup qualifying victory with Stephanie Holmén. 
Best results in Gothenburg – ten years of starts
2008 World Cup Final and last start in Scandinavium
2006 Placed in 1.50 class
2004 Victory in 1.60 jumping, World Cup qualifier – European Final
2003 Third in the Saturday's 1.60 class
2002 Placed in two 1.60 classes
2001 Second place in 1.50 class
Career highlights
2007 Tenth place in the World Cup Final in Las Vegas
2004 Olympic team silver medal
2003 Named the best team in the world
2003 Fifth at the European Championships in Donauschingen
2003 Third place in the World Cup Final in Las Vegas
2000 20th place individually at the Sydney Olympics
Briar – Number one at Scandinavium
This year's dressage horse to be elected to the Gothenburg Horse Show Hall of Fame is Briar 899, the breeding stallion that totally dominated Swedish dressage for an entire decade. Briar and Jan Brink won two World Cup qualifiers at Scandinavium. Briar 899 made his championship debut for Sweden at the Sydney Olympics when he was just nine years old, together with Jan Brink who has ridden him since he was a young stallion. It was the beginning of an era of championship starts, and early on Jan Brink and Briar were the lynch pins of the team with impressive individual results all the way. They took part in nine World Cup finals between 2001 and 2009, the 2004 Olympics being the only exception. Managing to stay in the top 10 in so many finals is an achievement in itself. Along the way, they won the European Championship individual bronze medal and the team bronze in Hagen in 2005 and 2006. Jan Brink and Briar were on the podium in the World Cup Final in Amsterdam. When the dynamic duo won the World Cup qualifier at Scandinavium in 2009 during their final competition season, the audience went wild, such a feeling.
Hans-Yngve Göransson bred and owned Briar 899 (SWB stallion born 1991 to Magini-Krocket). Briar was born on Dalhem's farm in southwestern Skåne, where he still lives. Briar has over 700 offspring listed in the Swedish Warmblood Association's pedigree book and a considerable number abroad. There are currently 17 of Briar's offspring competing internationally at high level, and his approved offspring Biggles is the most successful.  Briar 899 and Jan Brink were responsible for a new wave in freestyle music when they performed a difficult innovative programme with a freestyle of the 2005 Eurovision winning song, My Number One, sung by Elena Paparizou, mixed with Arash's song, Temptation. Modern, catchy and with a very clear tempo that Briar and Jan Brink danced to, and the audience danced along with them. It was unforgettable. 
Best results in Gothenburg
2009 Victory in the World Cup qualifiers, Grand Prix and Freestyle
2007 Victory in the World Cup qualifiers, Grand Prix and Freestyle
2003 Eighth place in the World Cup Final
Career highlights
2009 Last World Cup Final, ninth place and a standing ovation from the audience in Las Vegas
2008 Fifth place in the World Cup Final and ninth place at the Beijing Olympics in Hong Kong
2007 Fifth place in the World Cup Final and team bronze at the European Championships in Turin
2006 On the podium in the World Cup Final with a bronze medal and eighth place at the World Cup in Aachen
2005 Took the individual bronze and the team bronze at the European Championships in Hagen
2005 Won Grosse Preis der Aachen at 82.7 percent
2004 Briar takes seventh place at the Athens Olympics
2003 Briar was fifth at the European Championships in Hickstead
2002 Sixth place in the World Cup Final